Latest News
June 2019
Following the Parish Council elections held in May 2019 we are pleased to welcome again Councillor Rick Albrow ; Councillor Keith Nuttall ; Councillor Sara Porter and Councillor Trevor Smith to serve on the Parish Council for the next four years. This was an uncontested election and the Council is therefore seeking 2 more people who live or work in the Village to join 'the team'. This is a very valuable and worth while role for someone who would be interested in being a Parish Councillor. If you are interested or would like to discuss further please contact the Parish Clerk at hadstockparishcouncil@hotmail.co.uk or contact one of the Councillors.
EUROPEAN ELECTIONS 23 MAY 2019 Please click here
Community Project Grant Scheme
Uttlesford District Council is pleased to announce that its Community Project Grant Scheme application forms are now available.
Grant awards will be made to properly constituted voluntary organisations or similar bodies in the Uttlesford District such as village hall committees, community shops, town and parish councils, community associations, play and recreation clubs and groups. Grants will be considered for expenditure incurred in the provision of any of the following:
Development of land for recreational purposes, including environmental improvements.

Buildings/facilities that are available for community use e.g. Village Halls, Community Centres, and public conveniences etc.

Car Parks and access roads to car parks directly associated with a community use building.

Children's play areas, including equipment and safety surfacing.

Improvement, refurbishment or extension to any of the facilities outlined above.

Essential equipment that contributes significantly to the aims and objectives of the project.

Training or a one-off staffing cost that contributes significantly to the development of the project or increases benefit to the community. (Wages and Salaries cannot be paid)
Projects must be started after 1 April 2019 and completed before 20 March 2020. The minimum grant available is £100 and the maximum is £3,500.
If the application is for more than £1,000 the amount raised by the applicant must represent at least 50% of the total project cost. In the case of an application for less than £999 the applicant must have raised 25%.
Closing date for applications is midday on Thursday 27 June 2019. Applications from sports and cultural groups are not eligible.
Application forms can be downloaded from our website www.uttlesford.gov.uk
EASTER BIN COLLECTIONS NOTICE here
Result of uncontested Parish Elections. Please click here

Statements of persons nominated - District elections 2 May 2019 Please click here
Further informations about nominations for District Council Elections https://www.uttlesford.gov.uk/article/6205/Statements-of-persons-nominated-District-elections-2-May-2019
ELECTIONS 02 MAY 2019
Notice of Election Please Click here
Stand as a Local Councillor
Make a difference to Hadstock
• Get involved with your Community
• Have a say about the local issues people care about
• Influence the way local services are provided
• Decide how local money is spent to improve your community
Stand as a Local Councillor
Make a difference to Hadstock
• Get involved with your Community
• Have a say about the local issues people care about
• InFor Nomination Packs contact:
Nominations to be received by 16:00 on Wednesday 03 April 2019 at
Uttlesford District Council
Council Offices
London Road
Saffron Walden
Essex
CB11 4ER
Further details https://uttlesford.gov.uk/current-elections
Polling Day:
Thursday 2nd May 2019
March 2019
Green Waste Collections ..........Please see Garden Waste Collection tab
Dates and locations for multi-agency roadshow in 2019 click here

The roadshow – which is organised by Uttlesford District Council's Housing Tenant Participation Service – carries with it information on council housing services as well as advice from agencies such as the Fire Service, Essex Police, Council for Voluntary Services, Volunteer Uttlesford, Uttlesford Save Credit Union, Peabody Care Support, Neighbourhood Watch, Age UK Essex, Macmillan Cancer Carer Support, and Action for Family Carers.
February 2019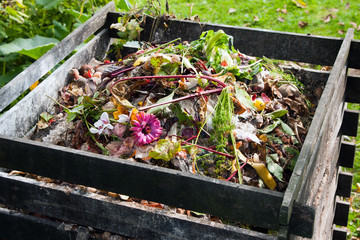 Attend workshop and get a free compost bin
Do you want to get composting at home? Have you moved home and want to save some money in the garden?
Whatever the reason, a free training session is being held in Uttlesford for aspiring composters. The event is on Wednesday 6 March, 5.30–7.30pm at Foakes Hall, Stortford Road, Great Dunmow CM6 1DG. Further details here
January 2019
Christmas tree collection
Saturday 12 January 2019

Bilberry end 10.15 and then afterwards
Hadstock Green
January 2019
Have your say on plans for future library services across Essex
https://libraries.essex.gov.uk/libraries-consultation/
September 2018
Adoption of Local Plan
Notice is hereby given in accordance Regulations 17, 26 and 35 of the Town and Country Planning (Local Planning) (England) Regulations 2012 (as amended) that the South Cambridgeshire Local Plan 2018 was adopted by South Cambridgeshire District Council on 27 September 2018. Link to statement
August 2018
Uttlesford Rural Safety Information Day 31 August 2018
The Local Plan, which is at Regulation 19 Pre-submission stage, closes on 13 August 2018.
https://www.uttlesford.gov.uk/article/4803/One-week-left-to-comment-on-Local-Plan

Parish Notice Board
It is anticipated that the notice board will be removed around the August Bank holiday weekend. This is to allow for renovation work to be carried out to preserve the much loved and well used notice board.
ROAD CLOSURE
ROAD TRAFFIC REGULATION ACT 1984 - SECTION 14(1)
Temporary Traffic Regulation Order of Walden Road, Linton Road, Hadstock Road, The Grip (b1052), Hadstock
The intended closure of Walden Road, Linton Road, Hadstock Road, The Grip (b1052), is due to commence on 28th August 2018 for 3 days between 1930 - 0600hrs. The closure is required for the safety of the public and workforce while Essex County Council undertakes Machine Surfacing 2018/19 (19:30-06:00).
Regards,
Essex Streetworks Team
Highways
Ringway Jacobs | Essex County Council
3rd Floor, Seax House, Market Road, Chelmsford, CM1 1QH
Website: http://www.essex.gov.uk/highways
June 2018
Local Heritage List public consultation (CLOSED)
Uttlesford residents now have the opportunity to tell the District Council what they think about the draft Uttlesford Local Heritage List.
The consultation runs 23 May until 4 July 2018.
https://www.uttlesford.gov.uk/heritagelist
ESSEX HIGHWAYS
Essex Highways ~ how to report issues such as potholes
http://www.essexhighways.org/transport-and-roads/tell-us/how-to-use-the-reporting-tool.aspx
THE KINGS HEAD/THE HADSTOCK
The Parish Council has recently contacted the owner of the Kings Head/The Hadstock regarding its state of disrepair. We received a reply stating that architects have recently been appointed to look after the project. It is hoped that at least the outside area will be tidied up in time for the Village Fete on 16 June 2018..............fingers crossed !
Accounts and Audit Regulations 2015, the Local Audit (Smaller Authorities) Regulations 2015 and the Transparency Code for Smaller Authorities require the following to be published for Hadstock Parish Council

2017/18 ANNUAL GOVERNANCE & ACCOUNTABILITY FOR THE YEAR ENDING MARCH 2018
Related Financial documents are available to view under the Parish Council Finance tab
HADSTOCK PARISH COUNCIL
NOTICE OF CASUAL VACANCY (CLOSED)

Hadstock Parish Council is delighted to welcome Mr Trevor Smith, who was co-opted as a Parish Councillor on Thursday 07 December 2017
Dogs (Fouling of Land) Act 1996
Dear Hadstock Residents
Hadstock Parish Council continue to be concerned about the issue of Dog Fouling in the Village and in particular on the Recreation Ground which a wonderful open space for all to use.
We recently held a very successful 'Clear and Clean' session on the Recreation Ground, and some new play equipment has been installed together with a new picnic bench and seating. This adds to the enjoyment of the area for children to play in a safe environment. Their safe environment however is being blighted with inconsiderate dog owners who allow their dogs to foul the Village particularly the Recreation Ground.
New signs have been placed and an additional dog bin has been purchased to be installed near the village green however ……………..DOGS CANNOT READ and owners have a responsibility to pick up after their dogs or face a fine.
Please clear up after your dog it is irresponsible to allow your dog to run free in a public open space
Because Toxocara canis is a roundworm found in dogs. Roundworm eggs are found in dog mess, which can easily be picked up by young children. This causes stomach upsets, sore throats, asthma and in rare cases blindness. The eggs can stay active in the soil for many years, long after the dog mess has weathered away.
Or else face a fine under the Dogs (Fouling of Land) Act 1996
Under this Act you face a fine of up to £1,000 if you do not clean up after your dog.
THANK YOU
Recreation Ground Clean and Care 10am this Saturday 03 June 2017

If you have some spare time on Saturday morning please come along to the Rec and help with some of the many small jobs cleaning and maintaining the play equipment and tidying up.
Thank you
Rick Albrow
Chair, Hadstock Parish Council
Update 17 June 2017
Recreation Ground Clean and Care this was a great success with approximately 10 villagers including some of our younger residents helping to carry out repairs, paint, install ,clear and clean on the Recreation Ground. We are very mcuh aware that dog fouling continues to be a problem but we have plan!!!! ..........so the owners who allow their dogs to spoil the enjoyment of our open spaces should be aware that the problem is being addressed (but of course we are not letting you know of our plan !!!) but hopefully those who need to be aware will act more responsibly.
Green Skip
News for 2017 Next collection SATURDAY 9 SEPTEMBER 2017
HADSTOCK 11:30 - 12:30
Bilberry End 15 minutes
Village Green 40 minutes
St Botolph's Church gravestone inscriptions
The project to record all gravestone inscriptions in Hadstock has been completed and can be found here.
Parish Plan
Hadstock Parish Plan is available to download from the website. Click here.